Headquarters:
Kala Pharmaceuticals, Inc.
490 Arsenal Way, Suite 120
Watertown, MA 02472

Phone: ­+­1-­781­-­996­-­5252­ // Fax: ­+­1-­781­-­642­-­0399­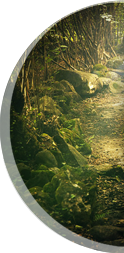 Phone
­+­1-­781­-­996­-­5252­ ­+­1-­781­-­996­-­5252­
Fax
­+­1-­781­-­642­-­0399­
Kala is pursuing collaborations with partners to transform the therapeutic properties of both marketed drugs and compounds in development for a broad range of disease indications.
For inquiries, please contact partnering@kalarx.com(opens new window).
Career Opportunities
We're a team of smart and driven individuals who care deeply about our work. Our leaders are passionate and take our commitment to patient care seriously.
This is the opportunity to begin your own journey at an organization with these core culture principles:
Knowledge: We strive to be the best at what we do—challenging ourselves and each other to innovate, learn, and grow.
Authenticity: We act with respect, integrity and accountability. We do what we say we'll do.
Leadership: We use our entrepreneurial and collaborative spirit to inspire, guide, and succeed as a team.
Agility: We plan and execute but remain nimble enough to adjust as conditions change and challenges arise.
Kala Pharmaceuticals is an Equal Opportunity Employer that offers a competitive and comprehensive employee benefits package.