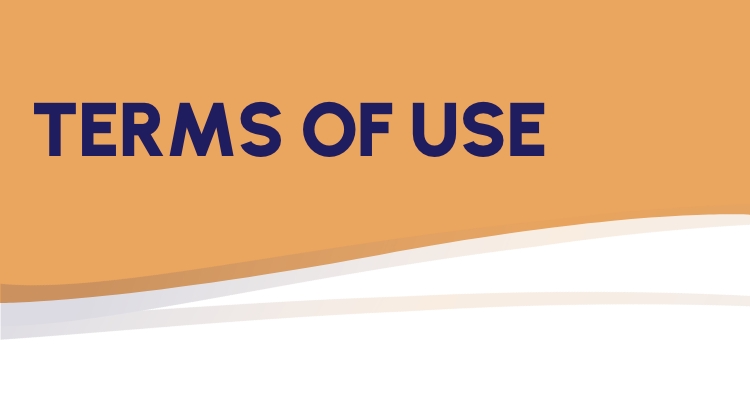 Last Updated: April 27, 2015
KALA BIO, Inc. ("KALA", "we", "us" or "our") maintains this website, located at www.kalarx.com, as a source of general information about our company. Please read the following terms and conditions of use (the "Terms of Use") carefully before using this website. Your use of this website is subject to, and constitutes acceptance of, the conditions included in these Terms of Use and the Privacy Statement made available on this website. If you do not agree with any of these Terms of Use, you are prohibited from using or accessing this website. These Terms of Use govern your use of all websites and online services provided by KALA.
DATED INFORMATION
KALA has made reasonable efforts to ensure that information presented on this website is complete and accurate when posted; however, such information may include typographical errors, technical inaccuracies and/or omissions. KALA makes no representations or warranties as to the completeness or accuracy of the information presented and does not undertake any obligation to update any information that may change after posting. Further, KALA reserves the right to make additions, deletions or modifications to any information at any time without prior notice. You are bound by any such revision and should therefore periodically visit this page to review the then current Terms of Use.
LICENSE GRANT
These Terms of Use provide you with a personal, revocable, nontransferable, nonexclusive license to use this website and access and view the Materials made available on this website, conditioned on your continued compliance with these Terms of Use. As used herein, the term "Material" means all information, text, graphics, images, logos, button icons, data, links, software, or other material accessible through the website. The Materials are protected under copyright, trademark or other applicable intellectual property laws. You may download one copy of any Material on any single computer for your personal use only and you may print pages of this website, provided you keep intact all copyright and other proprietary notices.
You must use the website only for lawful purposes. Except as expressly permitted herein, you may not (i) copy, reproduce, republish, modify, upload, post, transmit, distribute, reverse engineer, decompile, disassemble, mirror, frame, license, sell, or transfer any Material, including without limitation the software comprising or in any way making up part of the website, (ii) use any device, software or routine to interfere or attempt to interfere with the proper working of the website; (iii) take any action that imposes an unreasonably large load on the website's infrastructure, or (iv) attempt to do any of the foregoing. Use of the Material for any other purpose is a violation of KALA's copyright and other proprietary rights. For purposes of these Terms of Use, the use of the Material or any modification of the Material on any other website or networked computer environment is prohibited unless permission is first obtained in writing from KALA. Any rights not expressly granted herein are reserved.
This license shall automatically terminate if you violate any of these restrictions. Further, KALA reserves the right to terminate any or all of your rights under this "License Grant" section at any time. Upon any such termination, you must destroy any downloaded Materials in your possession, whether in electronic or printed form.
SUBMISSIONS
KALA appreciates hearing from interested parties and welcomes your comments regarding KALA's products or technologies. If you provide us with suggestions for improvement to our website or relating to our products or services, such information shall be deemed, and shall remain, the property of KALA (the "Submissions"). None of the Submissions shall be subject to any obligation of confidence on the part of KALA and KALA shall not be liable for any use or disclosure of the Submissions. Without limitation of the foregoing, KALA shall exclusively own all now known or hereafter existing rights to the Submissions and shall be entitled to unrestricted use of the Submissions for any purpose whatsoever, commercial or otherwise, without compensation to the provider of the information. You hereby assign to KALA all of your rights, title and interest in and to all Submissions you provide to us.
PRIVACY
If you submit any information (including without limitation personal information) on this website, such information will be subject to the KALA Privacy Statement, which is available here. Our Privacy Statement is hereby incorporated by reference into these Terms of Use.
INTELLECTUAL PROPERTY
This website and all Materials (including Submissions) contained on this website are the sole and exclusive property of KALA and its affiliates and licensors, and are protected from unauthorized copying and dissemination by United States copyright law, international conventions and other intellectual property laws. The service marks and trademarks of KALA, including without limitation "KALA Pharmaceuticals" and the KALA Pharmaceuticals logos, are owned by KALA BIO, Inc. Any other trademarks and logos appearing on this website are the property of their respective owners. Nothing on this website should be construed to grant any license or right in or to any trademarks, logos or other intellectual property rights. All rights are reserved by the owners of each trademark, service mark, logo or other intellectual property, except as otherwise described in these Terms of Use.
DISCLAIMER
Any medical information contained on this website is for informational purposes only and is not a substitute for actual medical care. You should not use the information contained herein for diagnosing a health problem or disease; KALA makes no representations or warranties as to its accuracy. Persons requiring diagnosis or treatment or with questions specific to a single individual are urged to contact their local healthcare provider.
THE WEBSITE AND ALL MATERIALS ON OUR WEBSITE ARE PROVIDED "AS IS" WITHOUT WARRANTY OF ANY KIND EITHER EXPRESS OR IMPLIED. KALA HEREBY DISCLAIMS ALL WARRANTIES, EXPRESS OR IMPLIED, INCLUDING WITHOUT LIMITATION, IMPLIED WARRANTIES OF MERCHANTABILITY, FITNESS FOR A PARTICULAR PURPOSE AND NON-INFRINGEMENT. SPECIFICALLY, BUT WITHOUT LIMITATION, KALA DOES NOT WARRANT THAT: (A) THE MATERIALS, FUNCTIONS OR SERVICES PROVIDED BY THIS WEBSITE WILL BE UNINTERRUPTED OR ERROR-FREE; (B) DEFECTS OR INACCURACIES WILL BE CORRECTED; OR (C) THIS WEBSITE OR THE SERVER THAT MAKES IT AVAILABLE ARE FREE OF VIRUSES OR OTHER HARMFUL COMPONENTS. KALA DOES NOT WARRANT OR MAKE ANY REPRESENTATIONS REGARDING THE CONTENT OF THE WEBSITE OR THE USE OR THE RESULTS OF THE USE OF THE MATERIALS WITH RESPECT TO THEIR CORRECTNESS, ACCURACY, OR RELIABILITY.
LIMITATIONS
IN NO EVENT SHALL KALA BE LIABLE TO YOU, ANY OTHER USER OF THIS WEBSITE, THIRD-PARTY PROVIDERS OR ANY OTHER PERSON OR ENTITY FOR ANY SPECIAL, INCIDENTAL, PUNITIVE, CONSEQUENTIAL, EXEMPLARY OR OTHER INDIRECT DAMAGES (INCLUDING WITHOUT LIMITATION DAMAGES FOR LOSS OF PROFITS, LOSS OF DATA, LOSS OF USE OR COSTS OF OBTAINING SUBSTITUTE GOODS OR SERVICES) ARISING OUT OF THE USE, INABILITY TO USE, UNAUTHORIZED ACCESS TO OR USE OR MISUSE OF THIS WEBSITE, WHETHER BASED UPON WARRANTY, CONTRACT, TORT (INCLUDING NEGLIGENCE) OR ANY OTHER LEGAL THEORY, EVEN IF WE HAVE BEEN ADVISED OF THE POSSIBILITY OF SUCH DAMAGES OR LOSSES. OUR ENTIRE LIABILITY TO YOU FOR ANY AND ALL CLAIMS WHATSOEVER RELATING IN ANY MANNER TO YOUR ACCESS AND USE OF THE WEBSITE AND/OR THE MATERIALS SHALL NOT EXCEED ONE HUNDRED U.S. DOLLARS ($100) IN THE AGGREGATE. BECAUSE SOME JURISDICTIONS DO NOT PERMIT CERTAIN LIMITATIONS OR DISCLAIMERS OF LIABILITY, SOME OF THE ABOVE LIMITATIONS MAY NOT APPLY TO YOU. KALA reserves the right to limit provision of any product or service to any person, geographic region or jurisdiction and to limit the products or services that we provide.
LINKS TO OTHER WEBSITES
KALA has not reviewed all of the websites that may be linked to its website and is not responsible for the content of such other websites linked to the KALA website. The inclusion of any link does not imply that KALA endorses any third-party website or any products or services available through such third-party website. Use of any such linked website is at your own risk and is subject to the terms of use of that website.
INDEMNIFICATION
By accessing or using the website or Materials, you agree to indemnify, hold harmless and defend KALA from any claims, damages, losses, liabilities and all costs and expenses of defense, including without limitation, attorneys' fees, resulting directly or indirectly from a claim by a third party that arises in connection with your use of the website or Materials.
APPLICABLE LAW
By accessing this website you and KALA agree that the laws of the Commonwealth of Massachusetts, without regard to its conflicts of laws principles, will apply to all disputes based on, arising out of, or relating to your use of this website or any Materials. You and KALA also agree and hereby submit to the exclusive personal jurisdiction and venue of any court located in Boston, Massachusetts. KALA makes no representation that this website or any Materials are appropriate or available for use in other jurisdictions. Those who choose to access this website from other jurisdictions or from outside the United States do so on their own initiative and are responsible for compliance with all applicable local or national laws.
MISCELLANEOUS
You may not assign or transfer your rights or obligations under these Terms of Use in whole or in part to any third party without our consent. These Terms of Use shall bind and inure to the benefit of the parties to these Terms of Use and their respective successors and permitted assigns. We and you are independent contractors and are not partners, joint venturers, agents, employees or representatives of the other party. These Terms of Use contain the entire understanding of the parties with respect to the transactions and matters contemplated herein, supersede all previous communications, understandings and agreements (whether oral or written) other than any click-through or end user license agreement provided by us, and cannot be amended except by a writing signed by both parties or by our posting of an amended version of these Terms of Use on this website. The headings and captions used in these Terms of Use are used for convenience only and are not to be considered in construing or interpreting these Terms of Use. If any part of these Terms of Use is held to be unlawful, void or unenforceable, that part will be deemed severable and shall not affect the validity and enforceability of the remaining provisions.
FOR ADDITIONAL INFORMATION
If you have any questions about these Terms of Use, you may contact us as follows:
KALA BIO, Inc.
1167 Massachusetts Avenue
Arlington, MA 02476