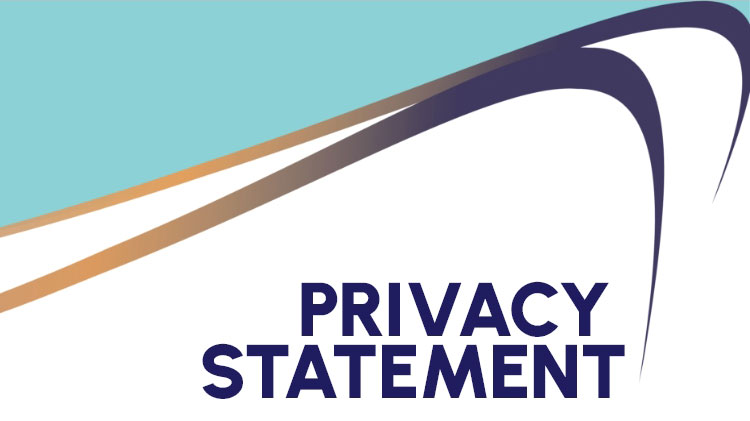 Last Updated: April 27, 2015
KALA BIO, Inc. ("KALA", "we", "us" or "our") understands that various laws and regulations govern data protection and we respect the fact that protecting your privacy is important to you. We also recognize that health and medical information is particularly sensitive. This privacy statement (the "Privacy Statement") discloses KALA's information collection and dissemination practices with respect to information collected by or in connection with your use of our website, www.kalarx.com. Your use of this website is subject to, and constitutes acceptance of, this Privacy Statement and the Terms of Use made available on our website. If you do not agree with the terms of this Privacy Statement, you are prohibited from using or accessing this website. We reserve the right to make additions, deletions or modifications to this Privacy Statement at any time without prior notice. You are bound by any such revision and should therefore periodically visit this page to review the then current Privacy Statement.
INFORMATION COLLECTION
Personal Information You Give Us
On the KALA website, we only collect your personal information (such as your name, address, telephone number or e-mail address) ("Personal Information") when you choose to submit it to us, and we use it solely for those purposes which you have approved.
Aggregated (Non-Personally Identifiable) Information
Personal Information does not include data that is maintained in aggregate form, from which we have removed personal identifiers ("Aggregated Information"). We may combine Aggregated Information with other information to produce anonymous, aggregated statistical information that is helpful to us in improving the website and our products and services.
Automatically Collected Information
We automatically collect certain types of information whenever you interact with us on the KALA website and in some e-mails we may send each other ("Automatically Collected Information"). We may use a third party service such as Google Analytics to collect this data. We use this information to do internal research on the nature of our users to better understand their needs and to improve our products and services. Automatic technologies we use may include, without limitation, web server logs, cookies and web beacons, none of which identifies individual users.
Web Server Logs: Like many websites, we automatically gather certain information about our website traffic and store it in log files. This information includes Internet Protocol ("IP") addresses, browser types, Internet service providers, referring/exit pages, operating systems and date/time stamps. An IP address is a number that is automatically reported by your browser each time you view a webpage; it allows computers and servers to recognize and communicate with each other. KALA may use web server log information to analyze trends, to administer the website, to track users' movements around the website and to gather demographic information about our user base.
Cookies: A cookie is a piece of alphanumeric data that is placed on your computer when you access certain websites and applications. The cookie uniquely identifies your browser to the server. Cookies allow us to store information on the server to help improve your web experience and to conduct website and application analysis and performance reviews. Most web browsers are set up to accept cookies, although you can reset your browser to refuse all cookies from our website or to indicate when a cookie is being sent by us. Note, however, that some portions of our website may not function properly if you refuse cookies.
Web Beacons: Web beacons (also known as "action tags" or "clear GIFs") are tiny graphics with unique identifiers that are embedded invisibly on web pages and are used to track the online movements of web users. We may use web beacons to help analyze the effectiveness of our website and particular content on the website. For example, we may use web beacons to measure the number of visitors to our website or how many visitors clicked on particular elements of the website.
Web server logs, cookies, web beacons and other tracking technologies do not automatically obtain personal information about you. Only if you voluntarily submit personal information, such as by registering or sending e-mails, can these automatic tracking technologies be used to provide further information about your use of the website.
INFORMATION USE AND DISSEMINATION
We may share your Personal Information (and as applicable, Aggregated Information and Automatically Collected Information) with our corporate affiliates, service providers, vendors and other third party companies or agents whom we hire to perform services on our behalf or to help further our business requirements (collectively, "KALA Representatives"). We and/or the KALA Representatives may use such information to comply with your requests and as otherwise disclosed to you in this Privacy Statement or on the web page where you submit your information to us, including without limitation, providing customer service, sending marketing communications about our products, services and offers and performing technological maintenance. We may analyze your Personal Information (and as applicable, Aggregated Information and Automatically Collected Information) to better understand customer trends and needs, to conduct website and application analysis and performance reviews and to improve our products and services. For example, we may analyze the gender or age of visitors to the website in connection with a particular medication or disease state.
We may also disclose your Personal Information for the following purposes:
in connection with the sale, assignment or other transfer of our business to which the data relates
to respond to subpoenas, court orders or requests of government or law enforcement agencies
for the purpose of corporate audits
to investigate, respond to or defend against complaints or security threats
to enforce our Terms of Use
If you have a business or professional relationship with KALA, we may use information you submit on our website to fulfill your requests and develop our business relationship with you and the entities you represent. We may also share such information with third parties acting on our behalf.
KALA will not share, sell or otherwise transfer the Personal Information you provide to us at our website to any third parties, including KALA Representatives, for their own direct marketing use or for any other use unless we provide clear notice to you and obtain your explicit consent for your data to be shared in this manner.
CHILDREN'S PRIVACY PROTECTION
KALA has not targeted children that are under 13 years of age in designing this website, and we will not knowingly collect or maintain Personal Information of such persons. If you are under the age of 13, you should not use, or submit any Personal Information to, this website. Please contact us if you believe any Personal Information about a child under the age of 13 has been submitted to us.
LINKS TO OTHER WEBSITES
Links to other websites not controlled by KALA ("Linked Non-KALA Sites") are provided for convenience only. The inclusion of any link does not imply that KALA endorses any third-party website or any products or services available through such third-party website. Furthermore, the content of the linked websites is not part of the KALA website. We have no control over the Linked Non-KALA Sites and their policies, including without limitation, the use of cookies (if applicable) by these Linked Non-KALA Sites. Linked Non-KALA Sites may have the ability to recognize that you arrived from the KALA website. If you do not want any other websites to know that you have been on the KALA website, we recommend that you do not use the links provided on our website.
The Privacy Statement presented here does not apply to any Linked Non-KALA Site. You should contact those websites directly for information on their privacy policies, confidentiality agreements and data collection/dissemination practices and procedures. KALA will not be liable for any loss or damage resulting from the use or misuse of the information on this website or any Linked Non-KALA Sites, and all users who access the KALA website or Linked Non-KALA Sites agree to do so at their own risk.
INFORMATION SECURITY
KALA is committed to protecting the security and privacy of your information stored by us. While we will protect your Personal Information by implementing standard security safeguards, we cannot guarantee the physical or electronic security of the servers and databases on which this website is hosted.
FOR ADDITIONAL INFORMATION
If you have any questions about these Terms of Use, you may contact us as follows:
KALA BIO, Inc.
1167 Massachusetts Avenue
Arlington, MA 02476